Mobile Site Development
Website Maintenance
Web Hosting

Ecommerce
Search Engine Optimization
Pay Per Click Advertising
Email Campaigns
Engaging. Mobile Ready. Built to Perform.
A website from IM Design Group is unique, packed with features, and built just for you. We build strategic, engaging websites that instantly build credibility and ultimately convert users into customers.
Easy to Use Content Management System
All of our websites come with a content management system (CMS) pre-configured and ready to go. A Content Management System provides an easy-to-use interface for site administrators to manage content (text and photos) without the need to know code. From your website's Admin Panel, you can check your website statistics as well as view and edit all of your pages. Additionally, the Content Management System is cloud based, which means that no special software is required to access your Admin Panel other than an internet connection and a web browser.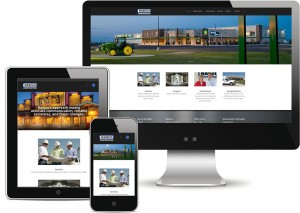 100% Custom built
We do not use pre-designed templates. Working with a proprietary framework and the latest HTML5 and CSS3 technology, your site is beautifully custom built specifically for you. Our artists create a unique look and feel for each and every website, in line with your organization's values and goals. If you can dream it, we can build it.
Mobile Ready
Mobile and tablet web traffic is quickly surpassing desktop web browsers. Your new website will be fully responsive, meaning that it will automatically re-size itself on the fly for any device, including phones and tablets.
Search Engine Optimization (SEO)
As we build your site, we'll make sure keywords are built-in, your URLs are search-engine friendly, all images are properly named, and sitemaps are submitted to the major search engines. You can easily view all of your website statistics from your site's Admin Panel.
High Performance
Websites that take longer than four seconds to load bleed customers as they click away and also suffer in search rankings. Prior to launch, we'll put your site through a rigorous performance test and make adjustments to maximize speed.
Secure, Managed Website Hosting
We offer a complete hosting package with multiple security features and constant software maintenance to ensure your technology never falls behind. Please see your personalized Service Level Agreement on page 5.
Training and Support
Our websites require no special software for administrators, and we offer training to help you manage your own site. Or, just give us a call and we can take care of any content updates or changes for you, often the same day.
Client Ownership
You're in the driver's seat at all times, and never locked into an expensive contract.